How Mortgages with Nicolle Williams Helped A Client With A Challenging Mortgage Application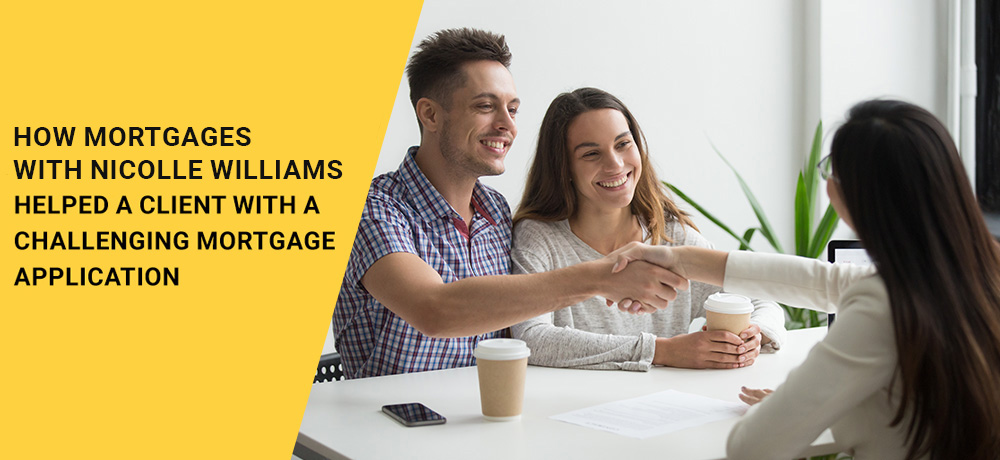 As leading mortgage agents in Pickering, ON, at Mortgages with Nicolle Williams, we work with clients that range from people with excellent credit scores to individuals whose credit ratings need to be addressed. We derive immense satisfaction from taking up challenging cases as it not only proves our mettle but also ensures that we set an individual on a path to financial freedom and fulfill their dream of homeownership.
These challenges aren't always easy to overcome and sometimes need extensive work. However, irrespective of your situation, at Mortgages with Nicolle Williams, we are more than happy to assist you. Keep reading to learn about how we helped a client with a challenging mortgage application.
The Challenge: Overcoming the stress test and qualifying for a mortgage with insufficient income requirements.
The introduction of the "stress test" in January 2018 by the Office of the Superintendent of Financial Institutions Canada has negatively affected the ability of many Canadians to fulfill their ambition of homeownership. Along with the stress test, there was an increase in the income qualifying requirements, which also affected probable homeowners.
Like many of our clients, we were not too long ago approached by an individual who was reeling under the pressure of the stress test and an increase in the income qualifying requirements, and was unable to purchase a home.
The Solution: Relying on our connection with our network of lenders.
After studying our client's case, we worked out a solution that would help the client qualify for the stress test and income qualifying requirements despite the challenges faced earlier. However, to successfully do so, we needed to work with a lender that saw positives in this challenging case.
As we have access to an array of lenders who we've built relationships with over the years, we spoke to a few lenders who could possibly help with this case. Based on our discussions, we were able to package the deal in a way where the lender saw it as a win-win for both parties.
Within twenty-four hours of the submission of the mortgage application, we received approval for a mortgage with a rate that the client was comfortable with. While there were competitive fees, the client secured the full amount needed to consolidate the debt within three weeks.
The Bottom Line
The team of mortgage brokers and agents at Mortgages with Nicolle Williams provide mortgage renewals, pre-approval, purchase, refinance, home equity loan, best mortgage rates, first time home buyer mortgage services across Pickering, Ajax Oshawa, Bowmanville, Whitby, Scarborough, and Toronto.
We aim to help you overcome the odds and fulfill your dreams and ambitions. Our years of experience and connections help us provide unparalleled services to our clients and help us stand out as the best mortgage agents in Pickering, ON.
If you need a mortgage, get in touch with us by clicking here. To learn more about how we can help you, please click here.